Air Conditioner Maintenance, Air Conditioner Services & Central Air Conditioner Services

Cocoa Beach, FL, Indian Harbour Beach, FL, Satellite Beach, FL, Rockledge, FL & Cape Canaveral, FL
Coastal AC System Service by
Kabran Air Conditioning & Heating

!

Living in the Cocoa Beach area, you expect a lot from your air conditioner.  Throughout the long months of brutally hot temperatures, your cooling system must maintain a perfectly cool home, achieve ideal humidity levels, provide healthy breathing air, and keep energy bills under control.  The only way for equipment to handle such a heavy workload is with regular upkeep from trained professionals.  When you trust the maintenance of your HVAC equipment to Kabran Air Conditioning & Heating, we keep it running in tip-top condition.  You'll benefit from maximum efficiency, lengthened service life, reliable operation, greater cooling capacity, superior air quality, like-new sound levels, and lower cost of ownership.  With seasonal cleaning, adjustment, and inspection, we ensure rewarding performance and a better return on your investment.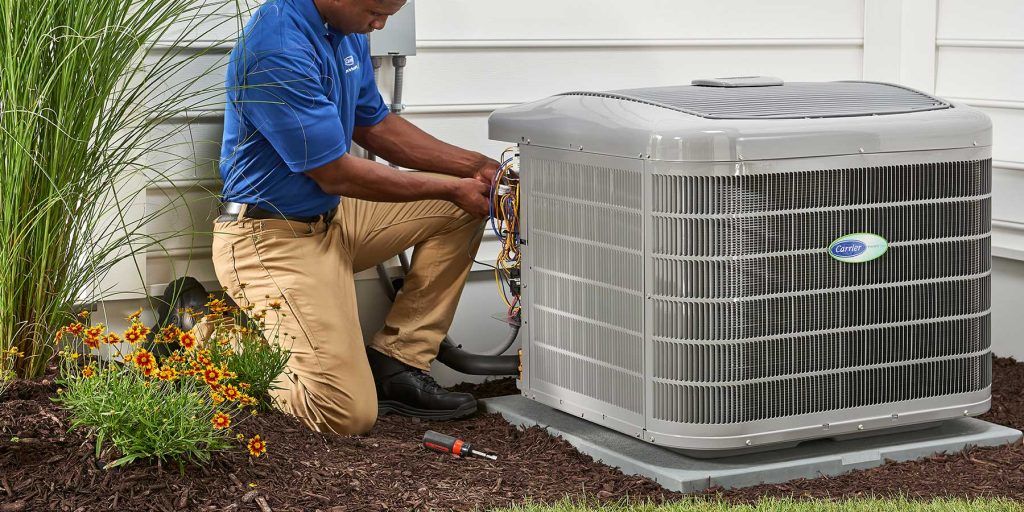 Air Conditioning Service in Cocoa Beach, FL & Surrounding Areas
With many of our customers living in a coastal environment, the Kabran Air Conditioning & Heating team takes pride in repairing, servicing & installing Coastal Air Conditioners provided by Carrier! As a Coastal A/C system expert, Kabran Air Conditioning & Heating has the skills and know-how to find the perfect system for your home. Homes in coastal environments tend to have unique conditions which can cause wear and tear to an unequipped system. By providing extra safeguards against the environmental factors that exist in coastal environments, Kabran Air Conditioning & Heating can help to guarantee the safe and efficient operation of your HVAC system for years to come.
Get the best in Air Conditioning service from
Kabran Air Conditioning & Heating

!

As a Carrier Factory Authorized Dealer, the team from Kabran Air Conditioning & Heating adheres to strict service procedures, utilizes Factory Authorized Parts when possible, and participates in ongoing factory training.  Through regular educational updates, our service department remains current with increasingly sophisticated industry and technological developments and draws from between ten and thirty years of in-field experience.  By passing both core and specialty exams, our technicians have verified their technical knowledge and expertise to become NATE-certified.  Count on us to arrive on time, dressed in uniform, and complete all work in a safe, organized, and professional manner.  All debris, discarded equipment, and evacuated refrigerant will be reclaimed for proper disposal.

Are you reluctant to invest money into a cooling system that seems to be working fine?  Is it necessary?  Absolutely.  The alternative is to wait for your air conditioner to fail.  Malfunctions are far more costly than regular service, never occur at convenient times, can result in property damage, disrupt your life, and cause discomfort.  And even if your air conditioner continues to function, over time, efficiency and capacity will gradually diminish.  As dust accumulates and wear and tear sets in, little things will begin to go wrong.  You might not even notice these minor issues, but if not quickly identified and corrected, they will impact the entire system.  Cleaning, troubleshooting, and tuning ensures a well-balanced system that lasts longer, suffers from far fewer repair needs, properly filters and controls humidity, and keeps your home refreshingly cool, season after season.  In other words, you'll enjoy far greater comfort for much lower costs.  And when service is completed by the qualified specialists from Kabran Air Conditioning & Heating, you can rest assured that not a single detail is overlooked.
Routine air conditioner service performed by our professional team can ensure you'll be cool all season long!
To protect your investment, become a member of the KABRAN Cool Club.  For home and business owners in Cocoa Beach and across Cocoa Beach, Satellite Beach, Cape Canaveral, Rockledge, Melbourne, Merritt Island, Viera & Indian Harbour Beach FL, this convenient and affordable maintenance plan allows complete peace of mind.  The fully licensed, insured, and certified technicians from Kabran Air Conditioning & Heating handle all the work and worry, and let you enjoy the full benefits of a properly operating cooling system.  Some of the rewards of the KABRAN Cool Club include:
Extra Savings Above and Beyond our Low Pricing
Two Comprehensive Tune Ups Each Year
Free Replacement of Hurricane Brackets (when rusted through)
Priority Scheduling
Standard Service Rates over Weekends and Holidays
10% Discount on All Repairs and Parts
Free Estimates on System Replacements
Discounted Pricing for New Equipment Installations
20% Discount on Air Filters
Free Cleaning of Condensate Drains
Online Coupons for KABRAN Cool Club Members Only
Service Completed by NATE-certified technicians
---
Air Conditioner Maintenance in Indian Harbour Beach, FL | Central Air Conditioner Services Rockledge, FL | Air Conditioner Services Cape Canaveral, FL
---
View Our Other Services
---
Air Conditioner Maintenance

∴

Air Conditioner Tune-Ups

∴

Air Conditioner Services

∴

Central Air Conditioner Services

∴

Emergency Air Conditioner Services ∴ Indian Harbour Beach, FL ∴ Rockledge, FL ∴ Satellite Beach, FL